Puppies are all guaranteed. Complete satisfaction or we'll replace the dog or refund your money.  In 25 years we've had very few takers!
At the Minnesota Horse and Hunt Club, we only breed our TOP performance male and female dogs.
Generally, we have about three to four litters of puppies a year.   Many of these puppies are already spoken for before they're even born.
We often limit our females to between one and three litters in their lifetime. Breeding typically takes place between a female dog's second and sixth year.
​
We are very protective of all the dogs and puppies in our line.
No puppies available at this time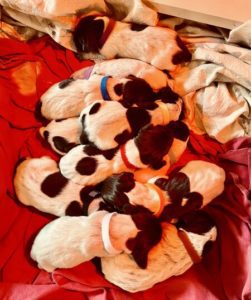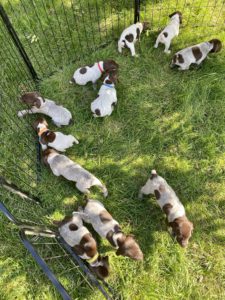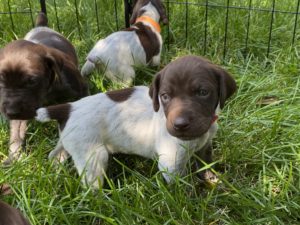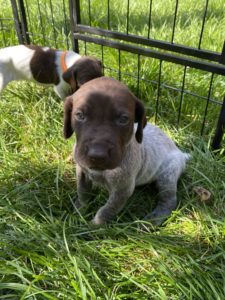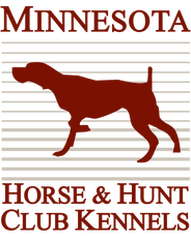 We bread German Shorthair Pointers Litters. Contact Danielle Krause for more information on due dates.

To be a "top performance dog," a dog must prove themselves as a top ranked tournament hunting dog, work as a professional hunting dog or prove itself as a field hunting dog.  Over the years we've made very tough decisions about dogs, their behaviors, strengths or weaknesses, health or disposition to insure outstanding pups.  All breeding dogs are OFA certified, eyes are checked and health must be excellent. 
Pricing: $1,600 males, $1,800 females, $250 non- refundable deposit.